Programs with Alan Seale
Transformational Presence
Alan Seale is an award-winning author, inspirational speaker, transformation catalyst, master teacher and mentor to many leaders, visionaries, business owners and coaches, and the founder of the Center for Transformational Presence.  (10 years, 500 graduates and 33 countries.)
Based in Boston, Alan serves clients from 5 continents, gives Keynotes Speeches in the US, Europe, and Latin America.
Transformational Presence: Leadership in Action, by Alan Seale
Held February 10-12, 2017
Thanks to all the participants for making it so special!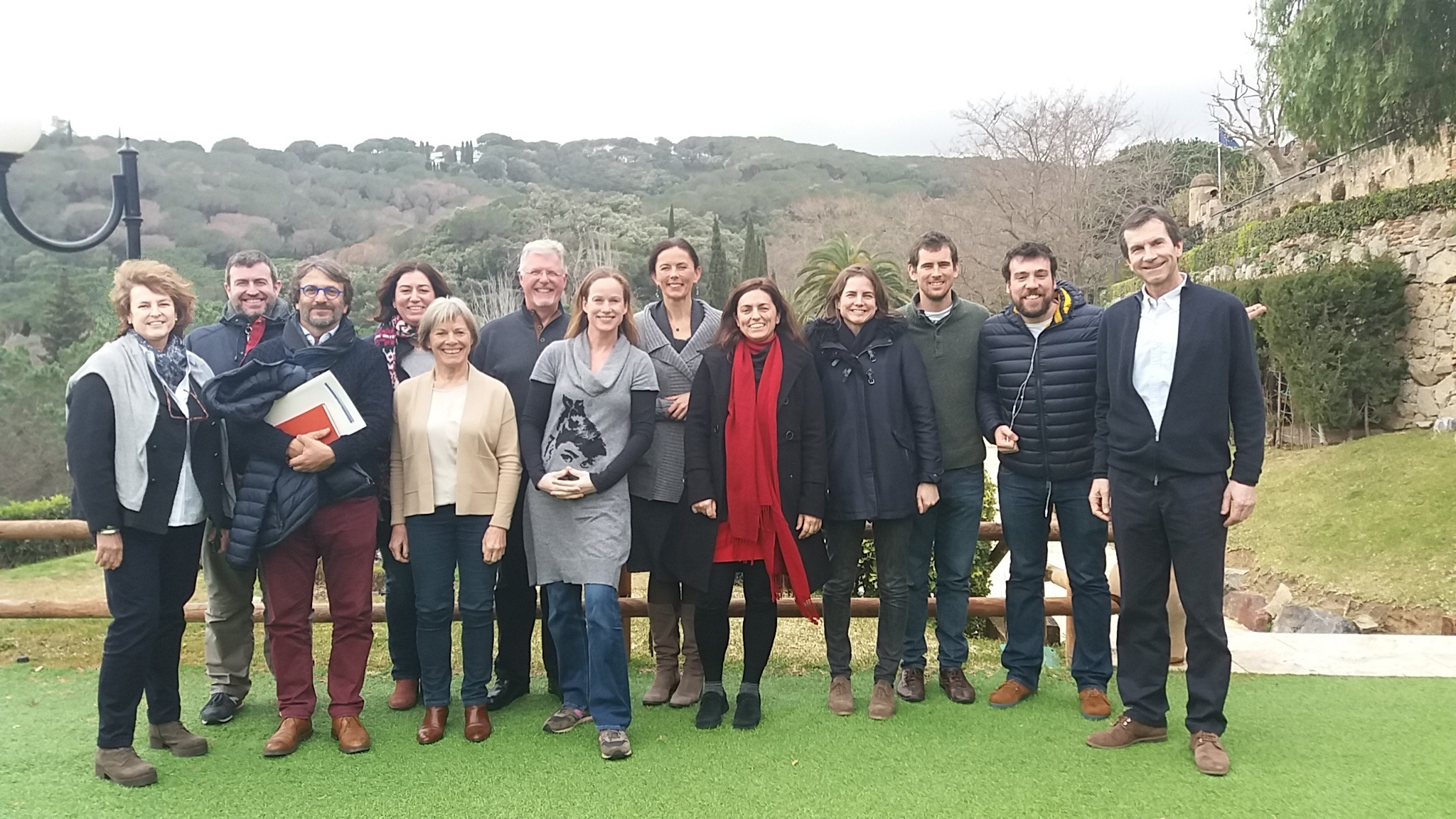 TPLA Transformational Presence: Leadership in Action  is a professional development program for leaders, HR managers, entrepreneurs, coaches, educators and anyone committed to making a difference in the world.
We live in a Volatile, Uncertain, Complex and Ambiguous world where things that worked yesterday don't work today.
These times demand a new set of leadership skills and capacities that require us to stretch far beyond the familiar, analytical, knowledge-based approaches into more creative, discovery-based, transformational approaches.
Transformational Presence offers new models, frameworks, and tools rooted in ancient wisdom teachings, quantum physics and an understanding of the power and application of our own human energy technology.
Alan Seale believes that the foundation of conscious leadership can be built on four archetypes:
The Seer looks beyond the obvious to perceive emerging patterns, connections, and potential that most people do not notice.
The Explorer is skilled at walking into the unknown, reading the "signals" that appear to show where to go next and blazing trails into new frontiers.
The Co-Creator collaborates with ideas and people to create new structures and forms.
The Ambassador builds bridges of understanding and awareness.
In this program people have learned:
how to cut to the core of what is happening quickly, identify the next steps, and move into effective, impactful, and sustainable action
how to sense the bigger picture and work with the details at the same time
how to intuit what is happening below the surface
how to more effectively empower those you serve to grow into their greatest potential
how to discover the hidden messages within challenges or problems and respond in the most effective and productive ways
how to "show up" as a leader in ways that encourage and inspire transformation in people, organizations, and situations
Transformational Presence can help you become a new kind of leader, a leader that has a greater capacity for awareness, understanding, creativity and innovation and a greater capacity for navigating complex situations and circumstances. It can help you meet both opportunities and challenges from a place of clarity, grounding and trust. It can help you learn to "think on your feet" and work with whatever lands in front of you instead of struggle against it. And it can help you increase your capacity for resilience, as well resilience for the people within your organization.
A powerful conscious leadership movement is now emerging in many parts of the world.
Join us and be a part of it!
Upcoming Programs
Transformational Presence Leadership and Coaching
With graduates from 32 countries, Transformational Presence Leadership and Coach Training (TPLC) offers a fresh, leading-edge coaching approach to life, leadership, business, government, and education throughout the world. TPLC cuts to the essence of circumstances and situations, identifies emerging potential, and then partners with that potential to discover a clear pathway forward—a pathway that can lead us toward a world that works. TPLC is a transformational leadership and coaching approach whose time has come.
Grounded in ancient wisdom traditions, quantum science, and consciousness studies, TPLC offers practical yet powerful tools, skills, language, and approaches that expand your capacities for Whole-Mind Thinking and Whole-Being Awareness.
Whole-Mind Thinking is a result of a full partnership between the intuitive and intellectual minds.
Whole-Being Awareness stretches Whole-Mind Thinking to include the incredible innate awareness, understanding, and wisdom available to us through our human energy system.
Today, we need leaders and coaches who are:
able to sense, feel, and listen to the energy underneath what is happening in order to discover what is next
comfortable in not knowing the answers—and maybe not even yet knowing which questions to ask
curious and imaginative
willing to explore without knowing what they will find, yet trust that clues for their next step will appear
not afraid to take action once they sense what the next step is
comfortable with who they are and fully embrace their own talents, skills, and gifts, while, at the same time, are committed to continued learning and growth
We need leaders and coaches who recognize that everything is connected to everything else—who embody the understanding that the world is built on a matrix of relationships, and that everything that happens is a part of a larger flow.
This is the kind of leadership and coaching that can transform our world.
Social and spiritual visionaries, coaches, leaders, social entrepreneurs, executives, managers, government leaders, educators, spiritual teachers, healers, and anyone who is ready to hold themselves and/or their organizations accountable for the future.
5 days in-person program
This 5-day in-person program in the Barcelona area and delivered in English. To ensure personal attention and a great experience, the retreat training is limited to 24 participants.
Day 1—Laying a Foundation
Day 2—"Whole-Mind" Thinking, "Whole-Being" Awareness
Day 3—Dialogue and Deep Listening
Day 4—Creating New Realities
Day 5—Integration
Introductory webinar recording
http://transformationalpresence.org/transformational-presence-leadership-and-coach-training/